There are currently a lot of different manufacturers producing electronic, remote monitoring devices with many focused on rodent monitoring. However, as the technology continues to advance, there are a variety of devices rapidly being produced for insect pests as well, such as adaptations for flying insects and pheromone traps.
Electronic monitoring is a rapidly growing technology that allows pest management professionals to monitor a variety of pests in and around a structure to ensure preventive and proactive actions can be implemented. Generally, these systems are associated with a trap and when a pest triggers the trap, typically a sensor, then data is collected and sent to the end user via some type of electronic notification. While this technology is often referred to as remote monitoring, I urge some caution with the word remote so as not to mislead clients. You do not want to accidently suggest that you are not providing service, when in fact you are reserving time and resources that can be used elsewhere in the facility while still actively monitoring for pest problems.
Electronic monitoring can be a great tool to add to the IPM toolbox but should be treated just as that, a tool. Not a replacement for the skillful technician but an additional device that can streamline services and provide quick, efficient monitoring. The technology is intended to help the PMP have additional time to conduct thorough inspections and monitor for conducive conditions. After all, professionals are the ones who can interpret the data and determine how to address concerns.
Another consideration for technicians also is the safety component—a reduction in trap checking means less bending, kneeling, stooping, hitting heads and scrambling around pallets, racks and behind heavy equipment except when you know there is an actual issue to address. There can be a reduction in the labor intensiveness of just being a trap checker and can allow technicians to go back to being an inspector. Some PMPs may also find that utilizing science and data-driven components is very appealing and feel that their job is more advanced—there is an opportunity to use this technology as a recruitment tool for the tech savvy applicant.
This technology hasn't become standard in the industry, so can be used as an avenue for differentiation of services and for clients that are interested in innovative solutions to pest management. Electronic monitoring can be marketed as a way to set a company apart and also could be advantageous when used as an add-on for proposals when bidding for new accounts to show that the company is focused on data and can provide transparent tracking and analysis of facilities with real-time data.
There are many considerations if you are interested in implementing this new technology. How will you utilize these devices in accounts? Do you want capabilities for retrofitting to multi-catch or snap traps? What is the size and dimensions of the device? Do you need immediate alerts, and what does the data visualization look like? How will you share your data and communicate with your customer? Are the devices water resistant and do you need this feature in some facilities or where your placement may be? Some traps may provide rat counts and bait consumption data. All of this really depends on your needs in facilities and what will best help your pest management program.
"Electronic monitoring is a rapidly growing technology that allows pest management professionals to monitor a variety of pests in and around a structure to ensure preventive and proactive actions can be implemented."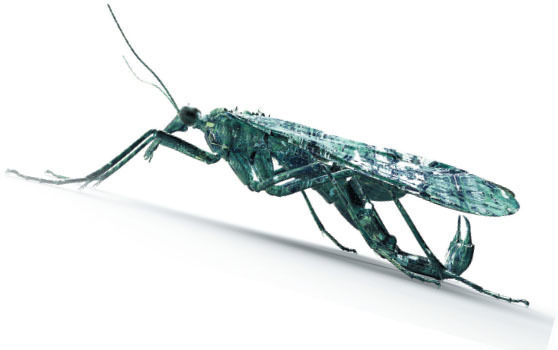 Ultimately, as this technology continues to change and become more adaptable, it's worth investigating different devices and some of the advantages and disadvantages. Some sensors with motion may be easily triggered when in high-traffic areas, so you will want to be aware of false positives that can result from some devices and ask about the safeguards to prevent this from the manufacturer. The technology may not be the right fit for your company now, but as it expands and becomes more universal in the industry, you will want to be well versed in its potential if you do have customers that become interested. The true value will be in the data-driven insights of the technology, allowing for more automation of services so that time and knowledge of technicians can be spent where it should be—looking for the root cause of issues and focusing efforts on structural issues that could help mitigate pests before they ever can cause full infestations and serious problems.
BY BRITTANY CAMPBELL, PH.D., BCE, NPMA STAFF ENTOMOLOGIST